Square Enix Wiki:General Rules
From Square Enix Wiki, the Fan-wiki for all things Square Enix
Jump to navigation
Jump to search
Square Enix Wiki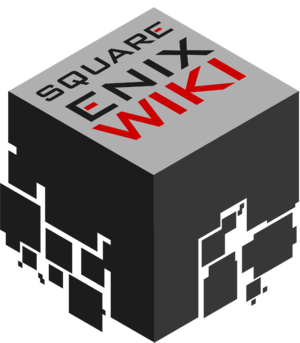 This page deals with content related with the function and work of the Square Enix Wiki. This page has no content relevant or pertinent to Square Enix, as per the Coverage Policy.
Welcome to the Square Enix Wiki! We're excited to have you aboard on this extensive and important quest to document everything we can on Square Enix as a company and its various works and publications. Before you begin editing the wiki, please be sure to look over the following general rules, established to make the editing and community experience more entertaining and friendly and avoid conflicts with other editors.
First of all, if you have any questions or concerns, feel free to ask anyone on the Staff! Again, welcome!
Rules
All these rules are intended to enforce two key demands: Be Respectful and Have Fun!
Be respectful to other users and the community in general.
Be respectful to the wiki staff and the SEIWA team.
Be respectful to the wiki and its content. Do not vandalize or spam articles, talk pages, user pages, user talk pages, or namespaces, including your own.
Always assume that others are exercising Good Faith when making their own edits, and that their edits are not of malicious intent, even if what they've posted is false.
Always discuss significant changes on an articles talk page, especially if they can be deemed controversial
If you have a conflict or disagreement with someone over content or viewpoints, talk it out in the talk pages, forums, or the IRC.
Do not edit war. Edit warring is not tolerated on this wiki (like other wikis), and can be punishable with blocks or page protections
Do not engage in personal attacks against a member of the staff, the community, or members of the SEIWA team or other SEIWA wikis.
Don't fret! Have fun! If things don't go your way in a discussion, try again next time. Make an effort to understand the other side, and be open to their ideas!
Above all, Be Respectful and Have Fun!
Help
If this is your first time on a wiki, do not fear! Wiki Markup is easy to learn, and you'll surely catch on quickly. You can find help on general editing here. After that, check out the "Getting Started" guide to get a feel for our policies and rules regarding article editing, images, talk pages, and more!
Basic
User Customization
User Groups and Rights

User rights list: A special page listing all user levels and all privileges for each level.
Group rights: Overall information about group rights.
Staff: The Square Enix Wiki's current staff

Social Networks
This template is using the SEIWA color scheme