Square Enix Wiki:Staff
From Square Enix Wiki, the Fan-wiki for all things Square Enix
Jump to navigation
Jump to search
This article has been labeled as "Under Construction" as part of the rebuilding process of the Square Enix Wiki.
If you wish to help us out, be sure to join the discussion on the page's talk page or on the reconstruction page.
Square Enix Wiki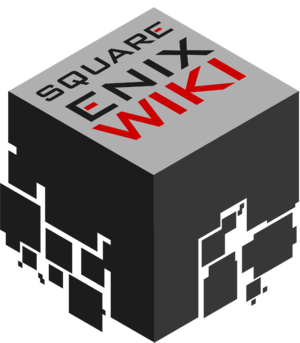 This page deals with content related with the function and work of the Square Enix Wiki. This page has no content relevant or pertinent to Square Enix, as per the Coverage Policy.
The wiki staff are editors who have been given the position to perform restricted tasks. Staff positions are awarded to those who continuously show that they are willing to create and write in-depth articles, cover a scope of a project, and/or revert vandalism. The Square Enix Wiki's current staff is made up of several people with different powers and responsibilities. In most cases, their main role continues to be editing articles on the wiki, like any other editor.
Current staff
Administrators
Administrators are able block vandals, protect pages, rollback vandalism, and delete and move pages and files, among other things.
Bureaucrats
Bureaucrats are users who, in addition to the powers given to administrators, can assign other users to user groups.
Moderators
Moderators are editors who are able to quickly revert vandalism, move files and move pages without leaving a redirect.
There are currently no moderators on the Square Enix Wiki.
Ambassadors
Ambassadors are users who are administrators or staff on other SEIWA sites and affiliated sites.
Special Groups
All editors on the wiki are equal, and have the same obligation to editing content, with few exceptions. Some editors play special roles in easing and directing that work. They belong to special groups, which may take authoritative decisions regarding content and users. They can be contacted at any time for matters regarding their roles.
Please contact the wiki's staff if you're interested in joining any of these roles.
Tech Support
The tech support of the wiki manages things on server-side of the wiki, including installing extensions, upgrading the MediaWiki software, modifying CSS and Javascript, etc. They have full powers on the site, but have no direct responsibility to the content on the wiki. Any concerns or issues should be posted on the Technical Issues page.
The leader of this group is the System Admin, and is highlighted in gold.
Writing Staff
The Writing Staff is a council of users tasked with managing content on the wiki. They have no special or additional powers, but organize projects, direct writing, and help upload files. They best know how to handle content on the wiki.
The leader of this group is the Editor-in-Chief, and is highlighted in gold.
There are currently no users belonging to the Writing Staff.
Basic
User Customization
User Groups and Rights

User rights list: A special page listing all user levels and all privileges for each level.
Group rights: Overall information about group rights.
Staff: The Square Enix Wiki's current staff

Social Networks
This template is using the SEIWA color scheme